Meet Our Team
Jane Grainger
Jane is a highly qualified Physiotherapist, attaining a BSc Hons in 1995 and her Post Graduate Diploma in Manual Therapy in 2007.
She has worked in hospitals, sports clinics, private practice, and rugby in both Australia and the UK. She has experience working in an extensive range of fields, from Olympic athletes, professional rugby players and sports screening to chronic back pain, arthritic conditions, post natal and the older generation.
She has a very hands on approach to her treatments and with her long standing interest in core stability and muscle imbalance retraining she is very experienced in treating long term back pain as well as acute pain. Jane teaches pilates and is also trained in acupuncture.
Jane is married with a young boy and a spaniel. Both of which keep her rather occupied! When she's not chasing the small and hairy ones in house she's dog walking, working her dog, or working herself at the gym.
Jane is a member of:
CSP (Chartered Society of Physiotherapy)
HCPC (Health and Care Professionals Council)
Physio First (Physiotherapists in Private Practice)
MMACP (Musculoskeletal Association of Chartered Physiotherapists)
AACP (Association of Acupuncture in Chartered Physiotherapists)
ACPOHE Association of Chartered Physiotherapists in Occupational Health and Ergonomics
Alan Mowatt
Graduated from the University Of Birmingham in 1997 with a BSc(Hons) and has since worked in the NHS, private sector and elite sports. Gaining post-graduate qualifications in acupuncture and orthopaedic medicine, he has a special interest in knees & spines.
Alan has worked with many different sports at international level including basketball, American football, athletics and martial arts and worked with the England team at the Commonwealth Games in Melbourne 2006.
A local man, who grew up in Haslemere, he lives with his wife and son and is a keen sportsman - enjoying tennis, golf & the gym.
CSP (Chartered Society of Physiotherapy)
HCPC (Health and Care Professionals Council)
Ruth Murray
Ruth is an experienced physiotherapist who began practising in 1989. She is friendly and caring, and enjoys working with her patients to achieve improvement through manual therapy skills combined with exercises, postural education and advice.
She likes the challenge of treating longstanding conditions, especially spinal problems, and feels lucky to be able to help people on the road to recovery so they can get on with their lives.
Ruth grew up in South Wales, trained at Kings College Hospital, London, and went on to Brighton to do her junior rotations. She then began to specialise in Orthopaedic Outpatients at Epsom Hospital. She has lived in the Farnham area since 1994 where she has worked in local hospital departments and GP clinics.
Ruth had a career break to bring up three children, returning to practice, to work for Backtogether Physiotherapy in 2012.
She is trained in Western Acupuncture and Pilates (APPI)
Ruth is a member of:
CSP (Chartered Society of Physiotherapy)
HPCP (Health and Care Professionals Council)
Caleigh Smith
Caleigh qualified as a physiotherapist from St Georges University of London before gaining a position at Bristol's major trauma centre: Southmead Hospital. Here she completed her junior rotations gaining varied skills within all areas of physiotherapy. Whilst in Bristol she also worked with a national league rugby club in acute injury management, injury prevention and early sports rehabilitation. In addition to her role in the UK Caleigh has also provided voluntary physiotherapy in North West Africa.
Caleigh moved from the South West to the South East and continued her NHS career gaining a senior physiotherapy post in musculoskeletal physiotherapy. In addition to this she started to work part time in the Private sector. Caleigh continues to split her time within the NHS and private sector and treats a wide variety of muscle and joint injuries.
Caleigh is a trained Massage therapist and Personal trainer which compliments her Physiotherapy. Specialist training also includes Pilates and taping which added to her professional experiences aid her provision of evidence based rehabilitation.
She is a keen runner and netball player and uses her understanding of these activities to personalise rehabilitation programmes.
Annabel Pelham
Annabel graduated with honours from St. George's, University of London in 2008. She worked for a number of years in the NHS, gaining a range of acute experience, and has since been working in the private sector. She specialises in musculoskeletal physiotherapy and Women's Health.
Annabel has a very hands on approach to treatment, and has postgraduate training in manual therapy, acupuncture and Pilates. She has a wide range of clinical experience, including sports injuries, work related issues and chronic pain conditions.
Annabel is also a Women's Health physiotherapist. She can see women with a diverse range of conditions, including pain during pregnancy, post natal checks and rehabilitation, bladder, bowel and prolapse management, and acute and chronic pelvic pain conditions. She can also see men suffering from continence issues or pelvic pain.
Outside work, Annabel has a young family who take up most of her time. She also enjoys yoga, running and cooking when she gets a chance.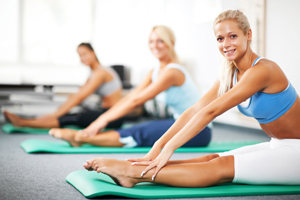 Common conditions we treat:
---

---
News and Information
Keep up to date with the latest news and information from Backtogether Physiotherapy.
Find out more
---
Our Testimonials
I would like to say that the treatment that I received from Jane in Elstead turned my health around completely.
I am very happy because I know that if I have another bout of back trouble I can trust Jane to give me the very best advice and treatment, all at local clinic and reasonably priced.
Thank you very much indeed.
- Fiona Wragge-Morley
View More...
---