Farnham Physiotherapy
Backtogether Physiotherapy offers a comprehensive service operating out of three centres around Elstead, Farnham and Headley (Hants). All physiotherapists are fully qualified and highly experienced.
We run a fully comprehensive service which not only offers highly skilled physiotherapy treatment but also a complete package of care.
We are very manual based with an emphasis on hands-on treatments, exercise and self management which is complimented by physiotherapist taught Pilates, ergonomics and acupuncture.
We offer a variety of treatments enabling us to give relief to a multitude of conditions including but not exclusively;
Back pain
Neck pain
Pelvic pain
Sciatica
Sports injuries
Post surgery Rehabilitation
Arthritis
Pre and Post Natal
Joint pains
Reduced mobility
We work closely with GPs and Consultants allowing a clear understanding and channel of communication to optimise the care of our patients.
Your diagnosis and treatment is in skilled hands and our treatments are very hands-on. We look after the complete requirements of our patients, ensuring they are happy and confident with their recovery pathway. We offer a great level of support, giving advice, increasing confidence, encouraging motivation and answering any questions people have. We are contactable through telephone, email and Facebook.
We believe in self management and prevention to help after the treatment episode and we teach Pilates classes and perform ergonomic assessments to compliment our treatment programs.
We offer a variety of treatments enabling us to give relief to a multitude of conditions including back and neck pain, sports injuries, joint pains, muscle strains, reduced mobility, postoperative care and rehabilitation amongst others.
No waiting list
Hands on treatment
Self-referral
We operate out of four different locations in and around Farnham, Elstead and Bordon
We are a professional and caring service
All physiotherapists are highly qualified and experienced
Physiotherapy, Acupuncture, Pilates and Womens Health
Working out of different sites offers flexibility to patients. However for those unable to travel to the surgery we are able to arrange home visits.
Every physiotherapist is a member of the CSP (Chartered Society of Physiotherapy) and also HPC registered.
We accept self referring and self funding patients and are recognised by all major insurance companies.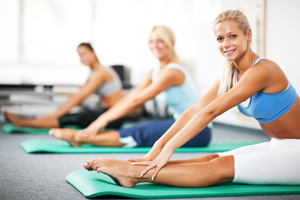 Common conditions we treat:
---


---
News and Information
Keep up to date with the latest news and information from Backtogether Physiotherapy.
Find out more
---
Our Testimonials
I would like to say that the treatment that I received from Jane in Elstead turned my health around completely.
I am very happy because I know that if I have another bout of back trouble I can trust Jane to give me the very best advice and treatment, all at local clinic and reasonably priced.
Thank you very much indeed.
- Fiona Wragge-Morley
View More...
---