Physiotherapy
The aim of physiotherapy is to restore function and normal movement, reduce pain and aid recovery. Physiotherapists are skilled in diagnosis enabling them to establish the cause of the pain or problem and therefore treat effectively.
Physiotherapy is science based and therefore diagnosis and treatments are evidence based enabling sound clinical judgement. Physiotherapy is used to help many people of all ages with a huge range of conditions and problems.
Our diagnostic skills are scientifically taught and learnt at university, however they are greatly enhanced by experience – of which we have lots at Backtogether Physiotherapy.
For a little more on diagnosis and the jigsaw puzzle read our newsletter article: click here to view
Acupuncture and dry needling
Acupuncture and dry needling both use very fine needles to assist with recovery from various conditions.
Physiotherapists use these skills as part of a multi faceted approach to their management of pain and inflammation. Scientific evidence has shown that needling can cause a release of endorphins, serotonin and melatonin to assist in pain relief, relaxation and general well being. This helps to reduce pain and muscle spasm. It also assists the body's healing processes.
Acupuncture is part of traditional Chinese medicine (TCM) which dates back to 1000BC and is based on re-establishing the correct balance of Qi (chee) within the body. Physiotherapists combine TCM principles with western scientific evidence to formulate their treatments.
Dry needling does not always use acupuncture points. Often dry needling is used to reduce pain by needling a trigger point or spasmed or knotted muscles. It does not necessarily follow TCM principles and is often used as a separate tool to reduce muscular pain and spasm.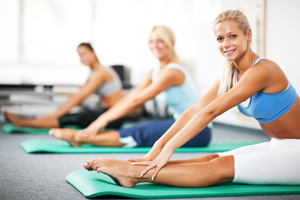 Common conditions we treat:
---


---
News and Information
Keep up to date with the latest news and information from Backtogether Physiotherapy.
Find out more
---
Our Testimonials
I would like to say that the treatment that I received from Jane in Elstead turned my health around completely.
I am very happy because I know that if I have another bout of back trouble I can trust Jane to give me the very best advice and treatment, all at local clinic and reasonably priced.
Thank you very much indeed.
- Fiona Wragge-Morley
View More...
---