Pilates
Pilates was developed around the time of the first world war by Joseph Pilates, who established a set of exercises aimed at increasing core, general strength and control. Aided and influenced by his marriage to a dancer, the Pilates exercises were originally largely adopted by ballet dancers. In recent times it has become popular with the general population and has been shown to have great physical benefits. APPI have modified the exercises making them appropriate to use with all levels of ability and therefore suitable for physiotherapy and rehabilitation. Coupled with the anatomical knowledge and experience of physiotherapy our Pilates classes are ideally suited for individuals who may have, or have had musculoskeletal problems.
Pilates aims to restore control and function, looks at how we move and re-educate 'what works when'. It requires postural corrections whilst engaging stabilising muscles, enabling smooth controlled movements. It discourages engagement of other muscle groups that may be overworking and causing pain e.g. back pain.
By attending a class taught by an APPI trained physiotherapist you can be confident in the instructors ability to recognise any problems and also receive help to develop your flexibility, posture and core stability.
Read the Daily Mail article on Pilates (Click here)
Our Pilates Team
Jane,Ruth, Katie, Manuela and Caleigh have all trained in pilates through the APPI.
Pilates is very appropriate for those with injuries, back pain or a history of problems as the teachers have the musculoskeletal knowledge required to guarantee a very specific and controlled environment enabling optimal improvement and outcome.
The classes are friendly, enjoyable, pain free and achievable. They will leave you feeling a greater sense of body control and flexibility. Many people find that attending regular classes reduces their back pain and improves their quality of movement.
Prior to joining a class everyone is seen on a one to one basis ensuring the individuals needs can be met and the correct muscles are being used.
We can offer classes or one to one sessions. Classes are booked on a half term basis enabling us to maintain small class sizes. Classes are held in Elstead on Monday, Tuesday, Wednesday and Thursday evenings, and in Frensham on Wednesday mornings. If you would like to join a class then please contact us. All costs are on our Appointments page.
See what our customers have said about our pilates sessions!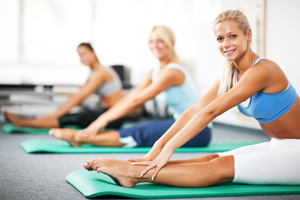 Common conditions we treat:
---


---
News and Information
Keep up to date with the latest news and information from Backtogether Physiotherapy.
Find out more
---
Our Testimonials
I would like to say that the treatment that I received from Jane in Elstead turned my health around completely.
I am very happy because I know that if I have another bout of back trouble I can trust Jane to give me the very best advice and treatment, all at local clinic and reasonably priced.
Thank you very much indeed.
- Fiona Wragge-Morley
View More...
---