Ergonomics
The origins of the word 'Ergonomic' comes from two Greek words - 'Ergon' meaning to work and 'Nomos' meaning Law. Nowadays we associate it with fitting the equipment and task to the user and not the other way round. There are laws governing ergonomics and companies now have to comply ensuring their workers and safe and comfortable in their working environment.
Who needs a DSE assessment?
A new starter or a user who has been allocated a new workstation.
Any user who has acquired new furniture or equipment, or whose workstation has been relocated.
Any user whose job or tasks has significantly changed
On a regular basis e.g every 2-3 years
If the user has any problems or pain when using their workstation or equipment.
Problems commonly seen
Posture. Poor posture or the inability to achieve good posture require simple adjustments to the desk, chair or moving equipment. Occasionally recommendations for other equipment to aid the optimum working position may be given.
Visual problems. Often caused by glare from windows or lights, screen placement or general lighting.
Stress. Often caused by equipment failure or poor working environment. We can isolate problems and highlight them, offering practical solutions.
We offer a service that visits the office and completes workstation assessments offering advice, equipment alterations and reports.
There are two levels of assessment available:
DSE Compliance Assessment
This is a basic workstation assessment to ensure the minimum requirements are being met. It also highlights any potential issues. Conducted by a physiotherapist who is very well placed to highlight potential musculoskeletal problems. A basic checklist / report is completed.
DSE Remedial Assessment
These are detailed assessments that are suitable for individuals who are suffering with musculoskeletal issues or who are struggling with aspects of their work environment. This may be following an accident, a period of illness or through chronic illness or disability. These are carried out by highly experienced physiotherapists who are able to offer physiotherapy advice as well as Ergonomic resolution. A full report is completed
Car position assessment
We also offer car seat assessments. We get a subjective history of any problems from the client and then assess their position in the car seat. This is incredibly useful as many people do not realise how bad their seated posture is in the car and often it is a cause or aggravating factor for back pain and sciatica.
We stock a range of wedges and back supports to help if required.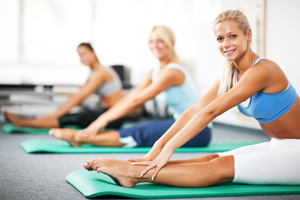 Common conditions we treat:
---


---
News and Information
Keep up to date with the latest news and information from Backtogether Physiotherapy.
Find out more
---
Our Testimonials
I would like to say that the treatment that I received from Jane in Elstead turned my health around completely.
I am very happy because I know that if I have another bout of back trouble I can trust Jane to give me the very best advice and treatment, all at local clinic and reasonably priced.
Thank you very much indeed.
- Fiona Wragge-Morley
View More...
---